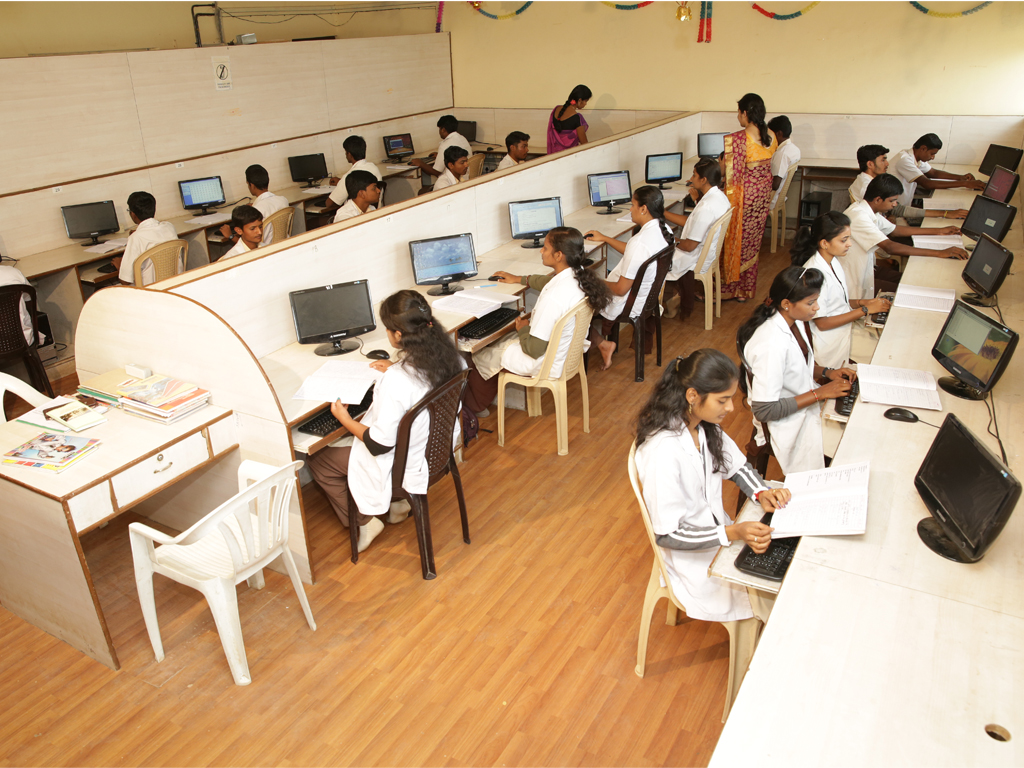 Infrastructure
In view of the hard work and effort expected to be put in by the students of the program, provision has been made to have a well equipped college library. The books will be issued out for a period of 2 weeks. The books have to be returned promptly on or before the due date. The books, journals and all the printed material in library are the property of institution. They should be handled with care. The books assigned to the "reference" section of the library, should not be taken out. "Reserved" books will be issued out at 4 pm and returned the following morning by 8 am Students should not underline or make any marks in the books to ensure good care. Library will be closed at 6 pm
SJES has the best of laboratory facilities. Latest and best available equipment and computer facilities are provided to the students. Experimentation and observation, the basis of scientific study, will be faciliated in the labs. Students will be able to co-relate previousuly learned theory with practical analysis. A sophisticated computer lab equipped with over a 100nos of pentium 4 systems will be a part of facility.
Separate secure hostels are available for boys and girls. The Institute issues from time to time norms & standards for students behavior, violation of which is severely punished according to the laid down guidelines. All the hostels are provided with round the clock security. Hostel life is an important part of college. Getting to know your fellow students and living in an environment conducive to the pursuit of studies is vital to academic performance in the college years. It is just home away from home and a bridge for students to learn independence before venturing into their careers. Staying in a hostel also fosters the important qualities of self, patience, interpersonal communication and confidence.
The Lecture Halls are airy, spacious and well ventilated, in conformity with international standards. Extensive use of audio-visual media enables the students to grasp advance technology quite easily. College bus facility is available for transporting the students from college to Hospitals, Industrial Visits, Hostel and for other extra curricular activities. A large playing area with a wide variety of play equipment suitable for different age groups.Spacious, hygienic canteen.